Which way? Fenway
Which way? Fenway
Hey Team!
Two down!!! Thanks to my new friend Jillian (Sorry…Jill) I had an amazing yesterday full of firsts!
We started our day at this little place called the Atlantic Ocean. Kind of impressive. Looked surprisingly like the Pacific Ocean. A little on the salty side.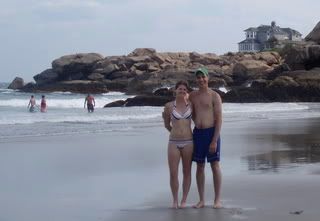 It's important to note that although I have previously lived in Florida I had never actually set foot in the Atlantic. So, the giddy schoolgirl giggling was completely well founded.
After the beach was an amazing chicken fajita dinner with Jill's family followed by hightailing it to FENWAY FREAKIN' PARK!
That's right kids, Jill, via her dad, was able to get herself and me INCREDIBLE seats right behind home plate for the 351st consecutive sellout at Fenway Park! (Yes, I am using a lot of caps and exclamation marks. But you would be too if you just saw a great game at Fenway Park from RIGHT BEHIND HOME PLATE!!!! FOR FREE!!!)
Again, I have to stress how well complete strangers have been treating me on this trip. Jillian (Crap…I meant Jill.) didn't have to help me out. She WANTED to help out, and that just blows my mind. To completely stray from the topic: I got another call from Dan, the man whose son-in-law let me milk his cow, yesterday. He was just checking in to see how I was doing and whether or not there was anything else he could help with. How much cooler can a guy be?
Okay, back to Fenway. What a cool place. It's nothing like the stadiums in California. It's like a great big chunk of history that has been forced into use way past its prime. An edificial equivalent to that old junker of a car we've all had but don't have the heart to get rid of because it still does its job and you can't imagine the past without it. The seats in the grandstand were still made of wood, there was brick everywhere you would expect to see concrete and it was a surprisingly small place but it just felt right. This is the kind of place baseball is supposed to be played. And played it was!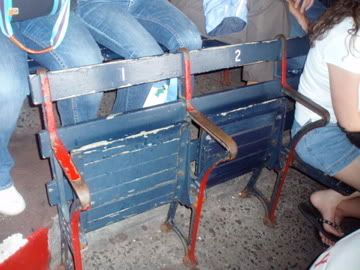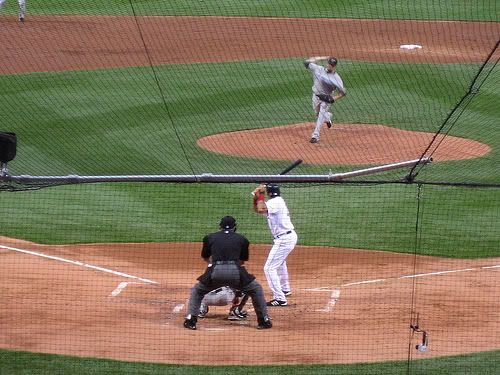 Although Boston lost, it was a great game to watch. It came right down to the last at bat keeping everyone on the edge of their uncomfortably small seats to the very end. I wouldn't have had it any other way. Luckily, there was just enough of a lull in the action to give me time to experience the glory of the "Fenway Frank!" Just a hot dog? No. A gastronomical marvel. An intense marriage between flavor and pure happiness. A quintessential American experience wrapped in a tiny, easily handled bun. Okay…it was just a hot dog. But it was still a REALLY good hot dog.
After the game we stuck around for a little bit and took some more pictures of the park. All in all it was a flawless experience and I'm so glad it was on my list. Without this objective I would never have experienced so much of Boston or come into contact with so many great people. I may never have met Jill (whew…got it right) or even the great guys I've been staying with when I'm in the area.
So, to sum up: Life is VERY good and I JUST CROSSED NUMBER EIGHT OFF MY LIST!!!!!!
Okay, I'm done.
Brett.